A non governmental youth organization, Junior Chamber International, Nigeria, JCI, Ibadan Elite has began aggressive campaign on the significance of tree planting, having planted over fifty trees in selected secondary schools in Ibadan, Oyo state capital.
The first phase of the tree planting was conducted at Valencia College, Akobo and Seventh Day Adventist School, Ibadan.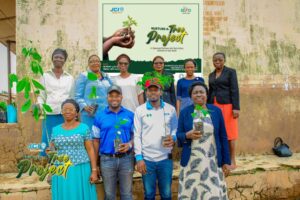 Newsarena.ng reports that over one hundred and twenty students were also captured in the sensitization drive of the project tagged "Nurture A Tree Project", an annual programme of JCI Ibadan Elite.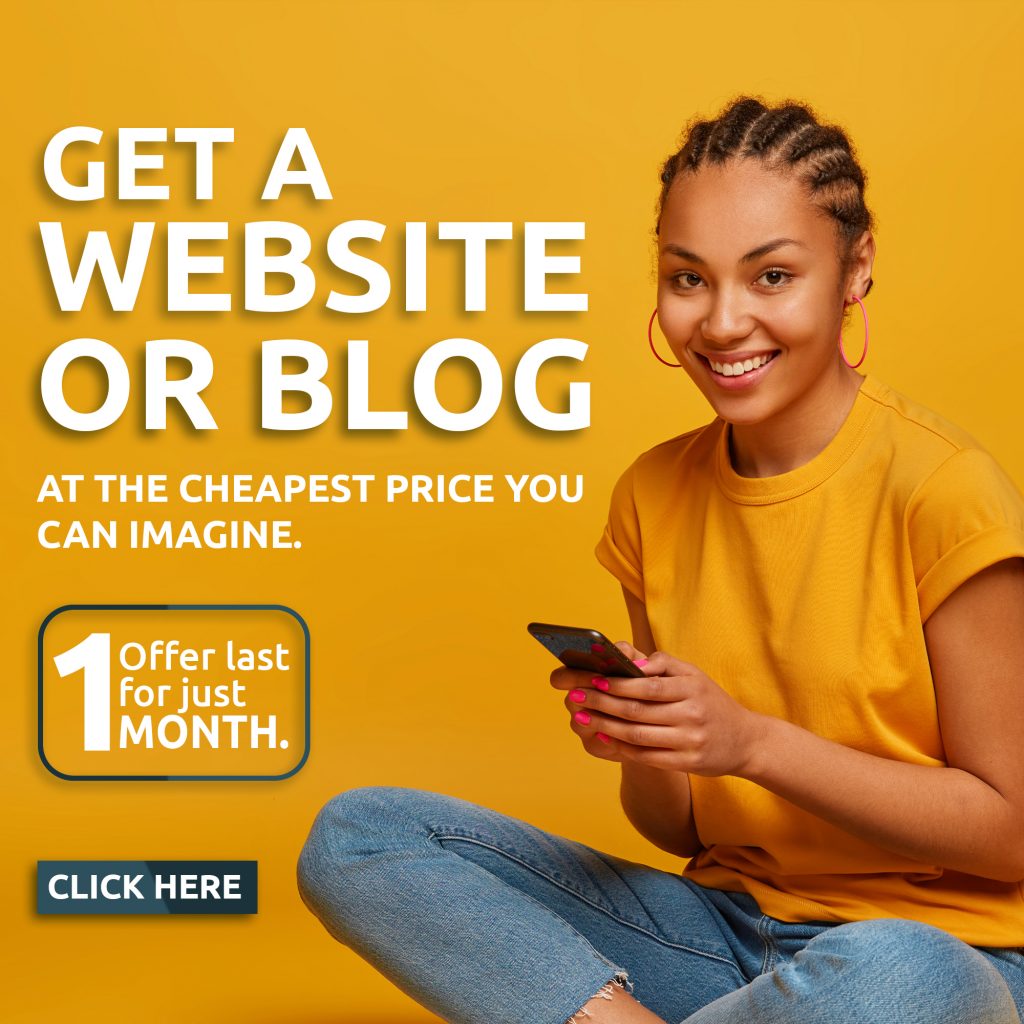 Speaking on the purpose of organizing the exercise, the project coordinator and chairman "Nurture A Tree Project Initiative" JCI member Emmanuel Abiola Nwosa said it has become important for Nigerians to understand the importance of tree in the environment and on human health, urging citizens to prioritize the exercise for the benefit of all
Mr Nwosa said the exercise was also to implement the catch them initiative of the JCI by inculcating tree planting habit in children especially from the secondary school level.
He said the next phase of the tree planting exercise in schools would begin immediately the organization gets approval of more schools from the state ministry of education.
Earlier in an opening remark, the 2023 JCI Ibadan Elite president, Mr Lanre Alawode said JCI is a youth organization of young professionals under age forty, with the vision of making positive impact in the society, networking and prioritizing entrepreneurship.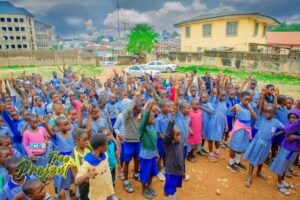 Mr Alawode hinted that the nurture a tree project was one of the numerous initiatives of the organization aimed at addressing the impact of climate change on the people, to make the country a better place for all.
Meanwhile during students' sensitization at the schools' premises, a planter and Staff of Forestry Research Institute of Nigeria FRIN, Mr. Usman Azeez taught the pupils on how to plant the trees and the identification of each tree with their names.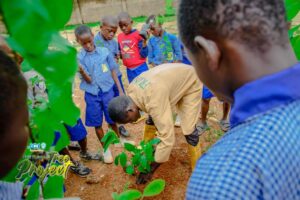 Mr Azeez promised to plant edible trees for the students at another phase of planting.
Newsarena.ng reports that the event did not end without the students demonstrating what they were taught on planting trees and how to nurture it to maturity.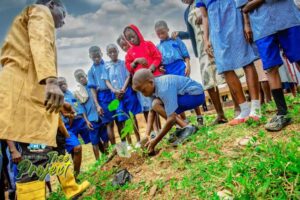 Speaking shortly after the exercise, the students expressed joy at the gesture by JCI Ibadan Elite, with an assurance that the protection of the trees would be given adequate attention at all times