PHOTOS: Wife Of Ooni Of Ife Installed As Southwest Malaria Elimination Advocate
By: Mosope Kehinde, Ibadan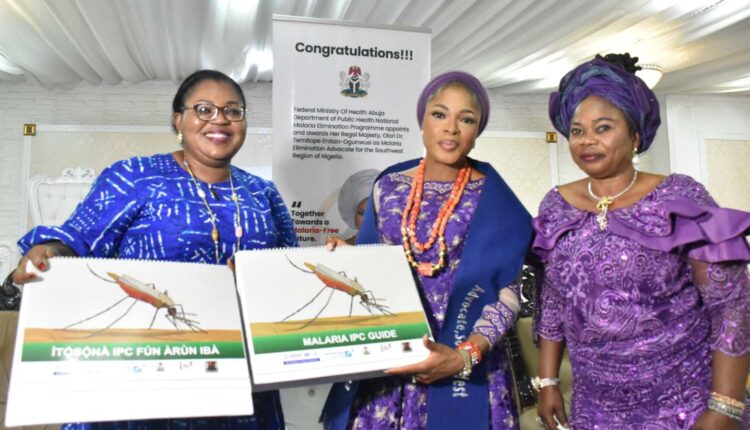 Dr. Temitope, the wife of Ooni of Ile-Ife, His Imperial Majesty, Oba Adeyeye Enitan Ogunwusi, Ojaja II, has been installed as the Southwest Malaria Elimination Advocate.
Dr Mrs Temitope Enitan-Ogunwusi was conferred with the title by the National Malaria Elimination Program (NMEP) unit of the Federal Ministry of Health, in collaboration with Malaria implementation partners including Breakthrough Action Nigeria, Society for Family Health, Catholic Relief Services and other development partners, at an investiture held at the Palace of the Ooni of Ile-Ife.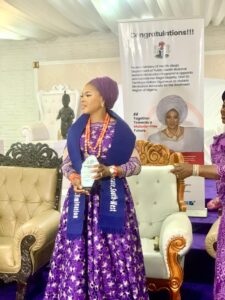 Newsarena.ng reports that other dignitaries at the high-level event included the wife of the Executive Governor of Osun State, Her Excellency, Mrs. Titilola Adeleke, who doubles as the Net Ambassador for Osun State.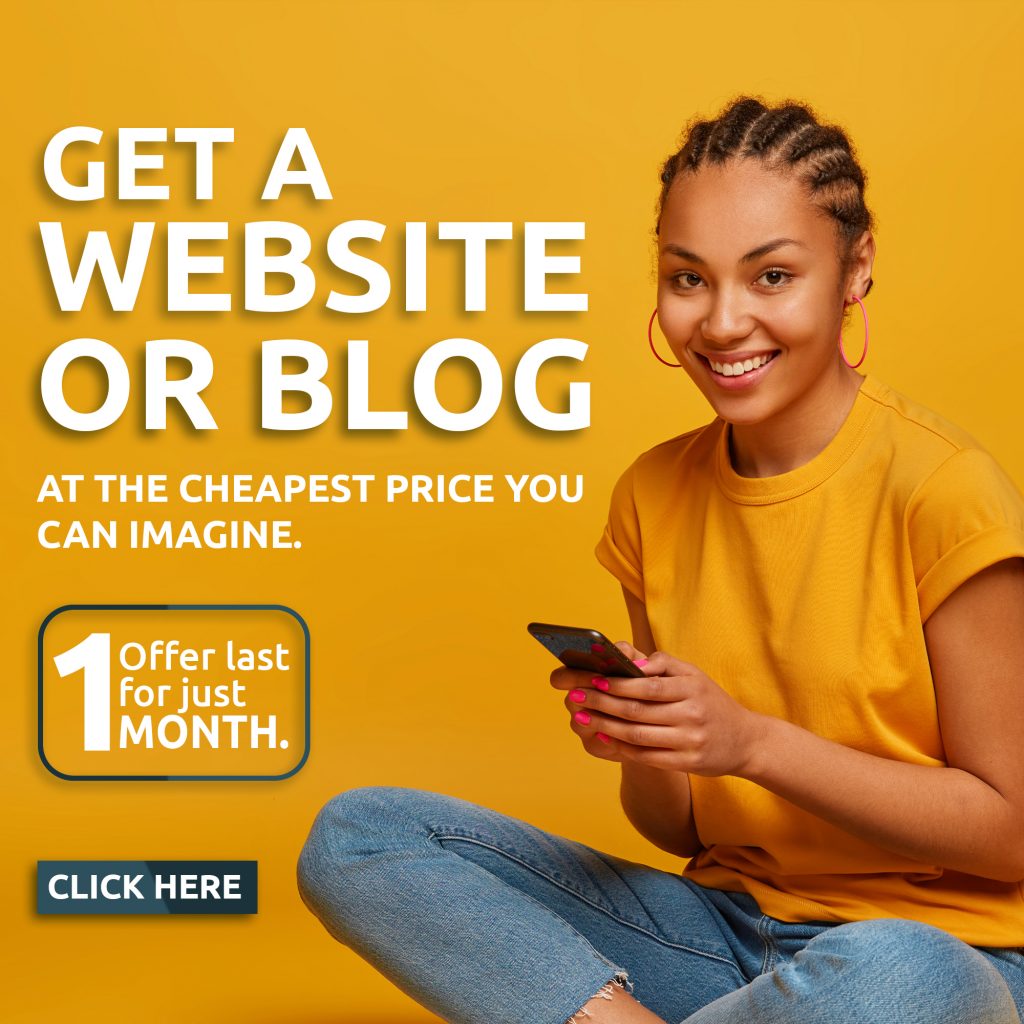 Speaking at the ceremony, Mrs. Adeleke called on all stakeholders to put in place measures that would end malaria in Nigeria.
Also speaking, Deputy Director, NMEP, Mr. Raphael Onyilo highlighted the roles and responsibilities of the Malaria Elimination Advocate, to include, serving as a change agent and an ambassador that would lend a voice for Malaria Elimination in the Southwest, Nigeria.
"In addition, Dr. Temitope Enitan-Ogunwusi is now the brand representative for malaria program activities and will promote increased media visibility and access to malaria treatment as well as encourage individuals and families to sleep inside Insecticide Treated Nets (ITN)."
"Dr. Temitope Enitan-Ogunwusi will work with State Malaria Elimination Program teams across states in the Southwest and with development partners."
Our correspondent reports that, Breakthrough Action Nigeria presented copies of the Malaria IPC Guides in English and Yoruba languages to Her Regal Majesty as part of support in her new role.
Reacting, Her Regal Majesty, Dr Temitope Enitan-Ogunwusi said, "It is purposeful for me to serve humanity in the area of malaria reduction. We have to collectively work together as a team. Get ready to go with me into the slum areas, towns, and villages to sensitize people and promote the fight against malaria"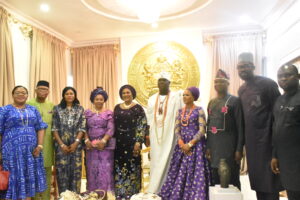 "The vision of the malaria program in the country is to achieve a malaria-free Nigeria. The goal of the current malaria strategic plan covering between 2021 and 2025 is to reduce prevalence to less than 10% and death attributable to malaria. Given the enormity of the work, there is a great need for multi-sectoral collaboration and intervention as by various stakeholders at the national and sub-national levels "
The Malaria Elimination Advocate will work with various stakeholders including wives of the Governors, traditional rulers, kingmakers, Lawmakers, LGA chairmen, Philanthropic individuals, organizations, corporate organizations, and influencers) to raise awareness for malaria prevention as well as support malaria intervention towards the achievement of the desired goal.