"Check-Am-O": Oyo Govt., Breakthrough ACTION-Nigeria, Flag off TB Awareness Campaign, Take Testing To Ojoo Bus Terminal.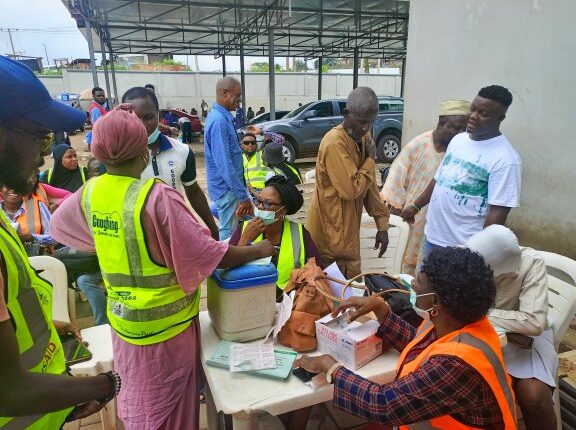 Commuters, motorists, commercial drivers, passers-by and members of the Oyo state Park Management System, PMS at Ojoo transport terminal, Ibadan have benefitted from the free tuberculosis screening of the state ministry of health and USAID Breakthrough Action Nigeria, BA-N
The exercise tagged "Check Am O" was the first day event for the one-week sensitization programme to mark this year's national TB testing week, with a view to raising awareness on the need for people to present themselves for testing, screening and treatment of Tuberculosis.
In an address, permanent secretary, Oyo state ministry of health, Dr Olusoji Adeyanju said that tuberculosis can be easily transmitted through coughing, sneezing and talking, especially for people staying in a populated and enclosed places.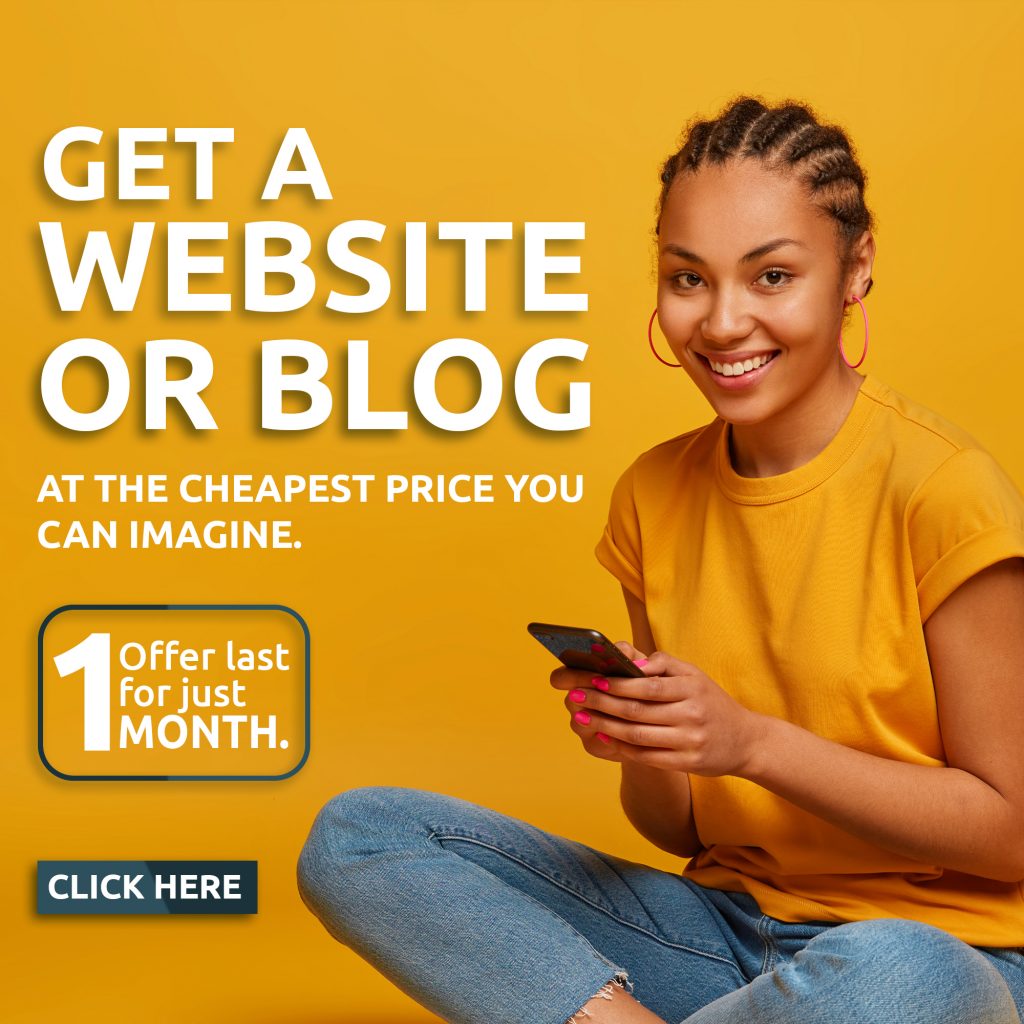 Dr Adeyanju who said Tuberculosis mostly affects the lungs, explained that the disease is curable if patients present themselves for free treatment and judiciously use the drugs within six to nine months
He said screening and treatment of TB patients in Oyo state is free, urging the beneficiaries to spread the information to friends, families and members of their communities.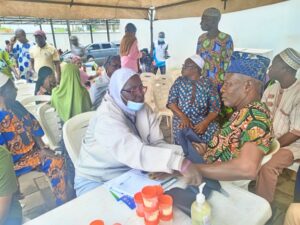 Speaking with newsarena.ng, Oyo state coordinator, USAID Breakthrough ACTION Nigeria, Mrs Oluwatoyin Afachung explained that the aim of the programme was to increase tuberculosis case finding with a view to achieving the 2035 target to end TB
Mrs Afachung advised the general public, especially people with cough for two weeks or more to visit any primary health care facility in their domains, for free testing and treatment.
"Essentially when people have cough for over two weeks and it doesn't seems to be going, we encourage them to come out and get tested" She explained.
She further stated that " the Breakthrough Action Nigerian Project is supporting a campaign called the "Check-Am-O" campaign. It means, if you are not sure, go and check. If it comes out to be tuberculosis, it is treatable and the treatment is free, USAID has made that possible"
"The national programme thought it wise that we should be having this routinely, so as to reduce incidences, we had one in March 2023 and another one for children, because it was found out that children are coming up with TB, so we went around secondary and primary schools to sensitize children about TB"
Also speaking, Oyo state team lead, Institute of Human Virology Nigeria, Dr Samuel Akingbesote described TB as a bacteria disease with symptoms of two weeks cough duration or more; weight loss, fever of two weeks and difficulties in breathing.
Dr Akingbesote said though the campaign was a week, the massive awareness during the exercise will go a long way at informing members of the public on the essence of screening and testing.
Speaking on the possible duration for the treatment of TB, Dr Akingbesote said "well, it depends on the form of tuberculosis but the minimum we talk about is six months"
Reacting, branch chairman, Ojoo Bus Terminal 2, Alhaji Waisu Azeez and his branch 1 counterpart, Alhaji Alimi Aremu, appreciated the gesture and appealed to PMS members in the state to avail themselves the opportunity to know their TB status.