ALAAFIN Stool: Selection Process Completed, Awaiting Gov's Formal Announcement As Document Shows Gbadegesin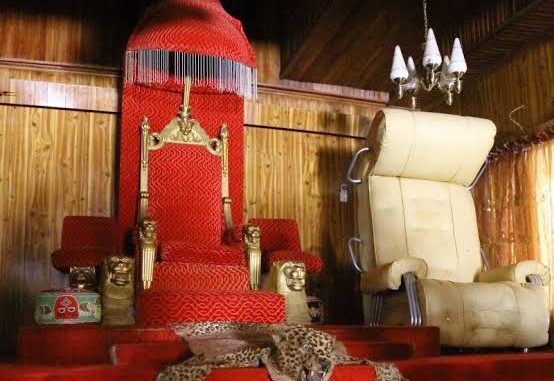 Traditional kingmakers in Oyo town have said that they are waiting on the Oyo State Governor, Seyi Makinde, for the inauguration of the new Alaafin.
The Basorun of Oyo, High Chief Yusuf Akinade, made this known in an exclusive.
Also, an unconfirmed document indicated that a new Alaafin was selected sometime in October 2022.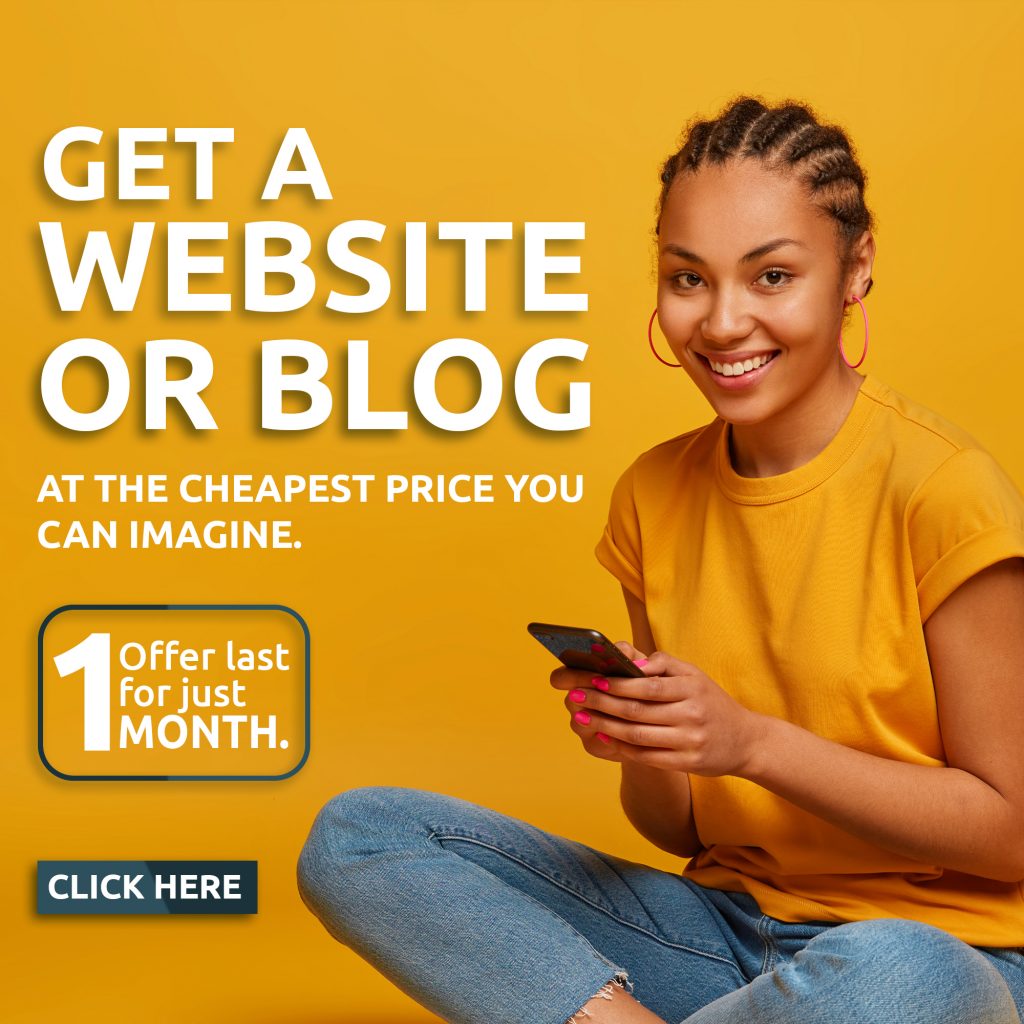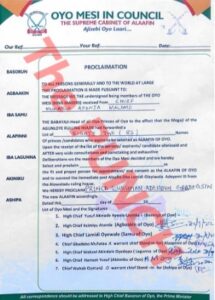 The traditional kingmakers (Oyo Mesi) said the name of the nominated prince had been forwarded to Governor Seyi Makinde who had yet to announce the kingmakers' choice.
According to the Alaafin Chieftaincy Declaration, guiding the selection of new Alaafin, a petition might be forwarded to the government against the selection within 21 days. Such a petition can only originate from an aspirant or the ruling,
The PUNCH reports that nearly a year has passed since the selection was completed and communicated to the government.
When contacted, the Basorun of Oyo, Chief Yusuf Akinade, confirmed that the selection process had concluded and that they were waiting for a formal announcement from the state government.
The PUNCH reports that the late Alaafin Lamidi Adeyemi, who ruled for almost 52 years, passed away on April 22, 2022, at 83.
Speaking exclusively to The PUNCH, the Basorun said, "We concluded the selection process for the new Alaafin on October 4, 2022, and we informed the state government of our decision immediately. As the law of the land demands, we didn't get any petitions against our decision, but a suit was filed against us.
"We got our own lawyer, and we won the case, with the court throwing away the case and stating that the initial decision that Oyo Mesi made was right, and since then, we have expected the governor to make an announcement, but he didn't. We will continue to wait for him to do that."
When asked about the public suggestion that the governor intended to frustrate the Oyo Mesi into conducting another selection process, he said, "We will never do that. God will not allow us to see such a setback. The complete Oyo Mesi has conducted a process that has been completed, and we have all signed it. We will wait till the governor is satisfied to announce the candidate we have selected."
When contacted by The PUNCH, the state's Commissioner for Information, Dotun Oyelade, confirmed that the government had been informed of the decision of the Oyo Mesi; however, the governor is taking his time.
He said, "The Oyo Mesi has all the rights in the world to do its job; however, the statute allows His Excellency to take a look as the final authority on the issue as provided for by the law to take a canal look and ensure that no misdemeanour or mistake is made that will lead to subsequent embarrassment or litigation as we had with the former Eleruwa of Eruwa."
When asked about the court ruling in favour of the selection process of the Alaafin by the Oyo Mesi, he added, "As for the legal aspect of it, we will follow the due process without flouting the law. In due course, the Honourable Commissioner for Justice and Attorney General will address the issue even more succinctly