REVEALED: One Loss Too Many; Osun PHC Suffers Neglect Amidst Government's Free Health Mobile Programme.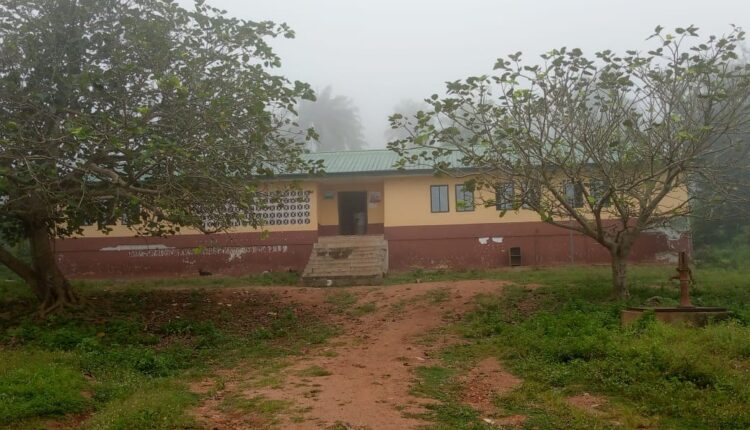 Residents in rural communities and the underserved areas in Osun State have continued to groan over dilapidated, ill-equipped facilities and poor attitude to work of staff of Primary Health Centres spread across the State.
The unimaginable state of the Health Centres has led to avoidable loss of lives like that of Mrs Roseline Omidele who recently died after giving birth to a set of twins at a Primary Health Centre in Ola, Ejigbo Local Government Area of the State.
In this Investigative report, Correspondent, Adenitan Akinola discovered that many people were at the mercy of quacks.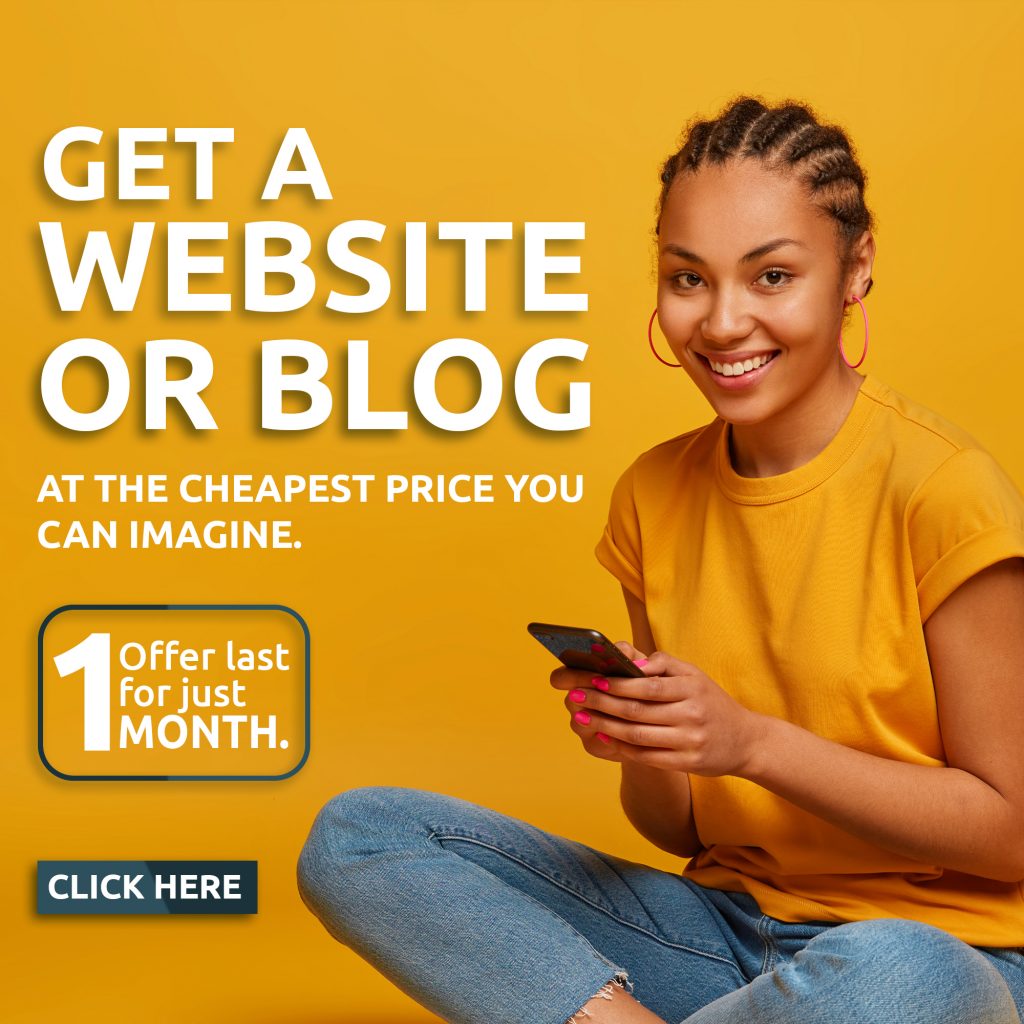 The Victim, Mrs Roseline Omidele was expected to return home with her se of twins when she fell into "labour" and was rushed to Community Primary Health Centre in her town, Ola, where she earlier had a six month ante-natal care.
Unfortunately, she could not live to behold the set of twins she was delivered of as she died after delivery
Her death, which threw the entire town into mourning was said to be connected with alleged shortage of manpower and lack of adequate medical facilities in the health centre, while the health personnel expected to work in the maternity are always absent from duties.
Speaking with Radio Nigeria, a community leader and spokesperson of the family, Pa. David Omidele said, the medical personnel at the Maternity told them that there were no drugs to take care of the deceased when she was rushed to the maternity for medical attention.
Narrating the ordeal, the deceased's husband, Mr. Ayo Omidele mentioned one 'Iya Eleedu' as the medical personnel attached to the maternity but was not visible at the health centre, hours after his wife's delivery, leading to loss of excessive blood which resulted to her death.
Mr Omidele said," my wife registered for antenatal in the hospital. They knew the pregnancy was a set of twins. We have paid for every medical material demanded by the health centre. I'm weak and old, this woman, that Iya Eleedu killed was the one taking care of me".
Another resident in the community, Mr Simon Dada recalled a sinister experience and in particular when an expectant mother had to deliver on bare floor in the Health Centre due to the absence of personnel at the time.
Investigation conducted by Radio Nigeria reveals that, the diseased arrived the health centre at around half past five in the morning, but no one was on duty, which prompted her relative to reach out to a Community Health Extension Worker, CHEW employed by Ola people.
The CHEW personnel arrived at 7am and took the delivery,while she reached out to the OIC who was no where to be found. The CHEW officer left the patient in the hospital to her fate while she went home.
In her own narration, another resident, Mrs Oloyede Julianah said the OIC known as Iya Eleedu (charcoal seller) arrived the hospital at 9am and proceeded to the Regent's place to seek fund to purchase drug and IV.
" By the time she got back to the hospital, the case had become worse and had to transfer the patient to Ejigbo, but died few minutes after they departed the hospital ".
Ola, a town with about 100,000 population is served by only this health centre which is being funded largely by indigenes of the town at home and in the diaspora.
One of the indigenes, a medical professional and the Vice President of Association of Nigeria Nurses in North America, Connecticut branch, Dr Victoria Odesina said many indigenes of the town are providing support for the health centre, including a Six Thousand Dollars grant she personally facilitated in November last year to equip the Centre and provide manpower .
Dr Odesina who told Radio Nigeria that many residents in the community had suffered avoidable loss due to negligence of personnel, explained that the health centre was supposed to have 6 trained medical personnel which the community facilitated and trained in March this year.
"There were several midwives that were posted to Ola PHC by the end of February and they were supposed to start work by March, but immediately after their training which we facilitated, they did not show up for work. The newly deployed staff nurse midwives indicated their displeasure at their assignment to the PHC and informed us that they could not work there for personal reasons.
Some of them said they could not work night duty, some said RN could not work under an officer incharge that has a CHEW certificate,some of them are from the area and we're avoiding working close to their families, some said I lived in Lagos and I could not transfer."
Corroborating her position, the Chairman of the Osun State Primary Health Agency Development Board, Alhaji Adisa Tajudeen who visited the family of the diseased, regretted that inadequate medical facility and manpower were responsible for the incident.
Radio Nigeria met with the Commissioner for Health, Mr Jola Akintola who confirmed described the regrettable loss of the mother of twins at the Ola Primary Health Center, as unfortunate.
Mr Akintola who did not give an explanation on the probable cause of death of Mrs Roseline Omidele told Radio Nigeria that "a committee of inquiry has been put in place to look into what actually caused it and report back to us. So we are waiting for the report of the committee, it will be too hasty for us now to jump into any conclusion".
Unfortunately, Osun State has over 1000 Primary Health Centres across its 30 Local Government Areas.
While over 90% of these facilities were not functional due to dilapidated structure, lack of basic medical equipment, drugs and trained personnel, the present administration in Osun is funding what it refers to as free medical care, conducted in specific local government areas on designated days
Unfortunately, the immediate past Administration of Mr Adegboyega Oyetola secured a World Bank grant of over 20 Million Dollars, amounting to 7.5 billion Naira in year 2019 which it expended on rehabilitation of selected 332 Primary Health Centres, One per Ward across the 30 Local Government Areas
The rehabilitation, according to a government document available to Radio Nigeria included sinking of boreholes and purchase of drugs for each of the benefiting hospitals.
Alas, the Primary Health Centre, Ola in Ejigbo Local Government where the instance incident occured was part of the 332 Health Centres captured in the World Bank SOML fund under the administration of Mr Adegboyega Oyetola as indicated by a document obtained by Radio Nigeria.
However, most of the jobs were shoddy jobs as exposed by Radio Nigeria in one of its Investigation published in year 2021.
The problem of manpower had always been a problem of the primary health centres as Radio Nigeria also published in one of its Investigations in year 2022.
Most of the Primary Health Centres visited during the Investigation were manned by Community Health Workers known as CHEWs, who are not qualified to head such primary medical facility.
The CHEW, according to Annals of Family Medicine published by the National Library of Medicine, "are trained individuals with limited to no formal medical education who provide patient-facing support and services in primary care. They carry out functions that are person-centred, support team-based care."