Mentorship, nurturing, providing psycho-social and spiritual support for the vulnerable for better lifestyle can best describe the activities at a three-day summer holiday camp for children of inmates serving different jail terms in Oyo state.
The three day Boot Camp held at St Patrick's Catholic Church, Basorun was the Initiative of the Prisons Fellowship of Nigeria, Oyo state chapter under the "Promise Path Project", in partnership with Child Evangelism Fellowship, CEF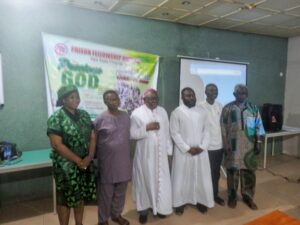 The children who were thirty-two in number were put through both spiritual and physical exercises, including games, leadership and vocational trainings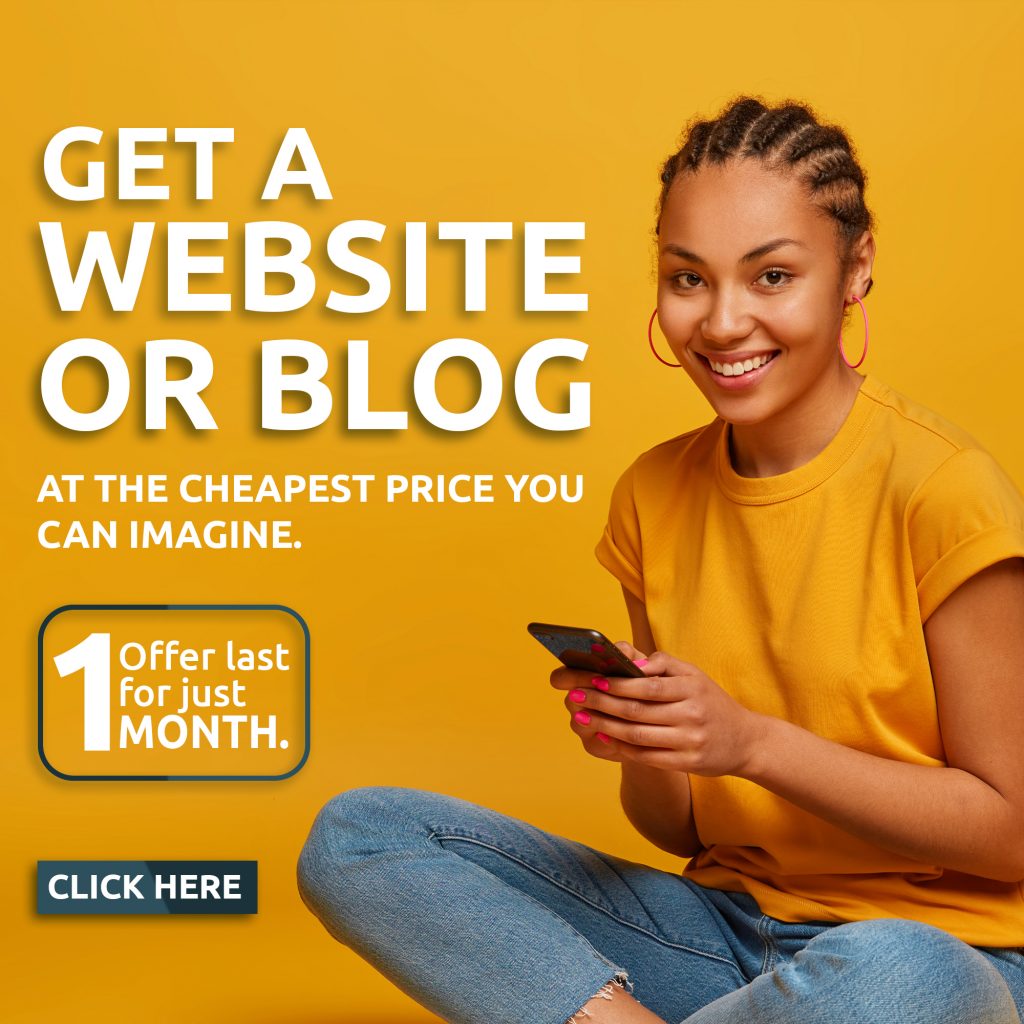 While speaking during the programme, Former Chief Judge of Oyo State and matron of the fellowship, retired Justice Badejoko Adeniji, said for the country to curb cases of criminality and reduce social vices, society has a duty to watch over vulnerable children, especially the children of inmates currently serving jail terms.
Retired Justice Adeniji who explained that inmates' children are vulnerable and likely to have criminal tendencies because of their background and upbringing, said it was important for well-to-do individuals or organizations to provide basic supports for them.
Also speaking, the Catholic Archbishop of Ibadan Arch-Diocese, His grace, Most Reverend Gabriel Abegunrin stressed the need for Nigerians to invest on children whose either parents are serving jail terms, urging philanthropists to provide educational and psychological support to the children.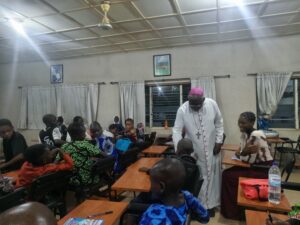 The National Coordinator, Promise Path Project, Mrs Tosin Olugbade emphasized the need for the society to show love to children of inmates.
She said prisons fellowship of Nigeria decided to support the children in a bid to reduce crime and as well break the chain of poverty in the society.
"We have organised this Promise Path Camp for this set of vulnerable people for them to understand that they are valuable and as well let them know that they have hidden talents that God have deposited inside them and tell them all they could do to tap in to the talents .
Reacting, the project coordinator in Oyo state, Reverend Kayode Oluyombo said the purpose of the boot camp for the children who were between the ages of ten and eighteen was to allow them to feel a sense of belonging during the holiday.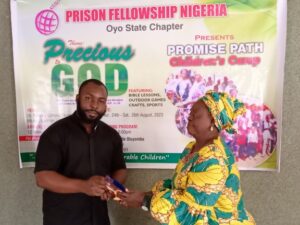 Reverend Oluyombo who said the project was organized simultaneously across 19 states in the country, noted that the children were selected from all the zones in Oyo state under the "Promise Path Project," irrespective of religious affiliations.
"You know that we've been helping this children, we have them on our list, actually we had 45 children during the 2023 academic year and out of this 45 children, 32 of them turned up. And what we do for them apart from the summer holiday camp is the payment of their school fees, buying their school uniforms and other materials, we also visit them in their schools and homes to encourage them."
"The criteria is, if one of your parents is not in prison, you cannot enjoy this privilege"
Reverend Oluyombo who appealled for sponsorship from well-to-do individuals, corporate and religious organizations and groups said the "Promise Path Project" initiative needed People's supports to take care of more children of inmates in Oyo state.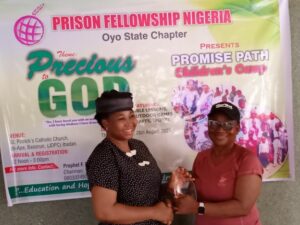 He appealed to well meaning Nigerians to contact 08037509001 and 08033249254 for sponsorship
Earlier in a welcome address, the chairman, Oyo State Prisons Fellowship of Nigeria, Prophet Boyede Sule identified the need for the government to do more to reduce the number of out-of-school children in Nigeria.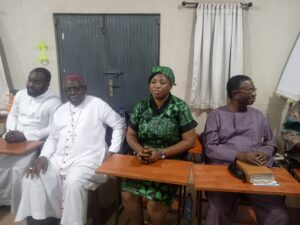 Highlights of the programme was the presentation of award to Catholic Archbishop of Ibadan Arch-Diocese, Archbishop Gabriel Abegunrin and the National Coordinator, Promise Path, Mrs Tosin Olugbade for their contributions to the success of the event