Oyo 9th Assembly Gives Scorecard Of 3 Years Legislative Duties
Says "It's 3 Years Of Uncommon Achievements"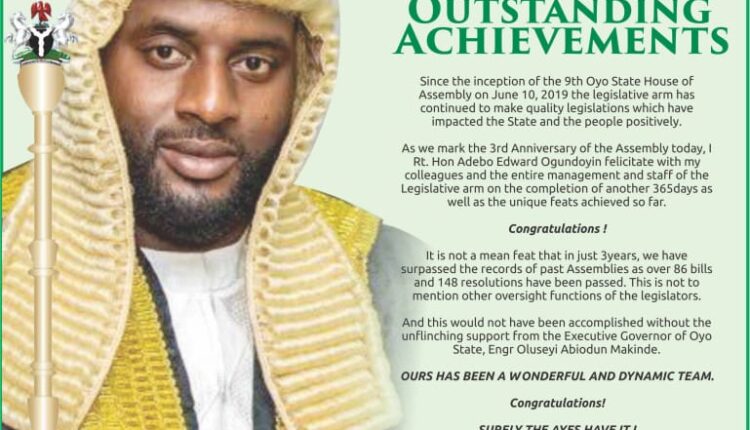 Oyo State House of Assembly has described its three year's journey so far as eventful, impactful and outstanding.
A statement signed on behalf of all the 32 lawmakers by the Chairman House Committee on Information, Hon Kazeem Olayanju felicitated with the Assembly on the anniversary.
The Assembly was inaugurated on the 10th of June, 2019 where the Rt Hon. Adebo Ogundoyin emerged the speaker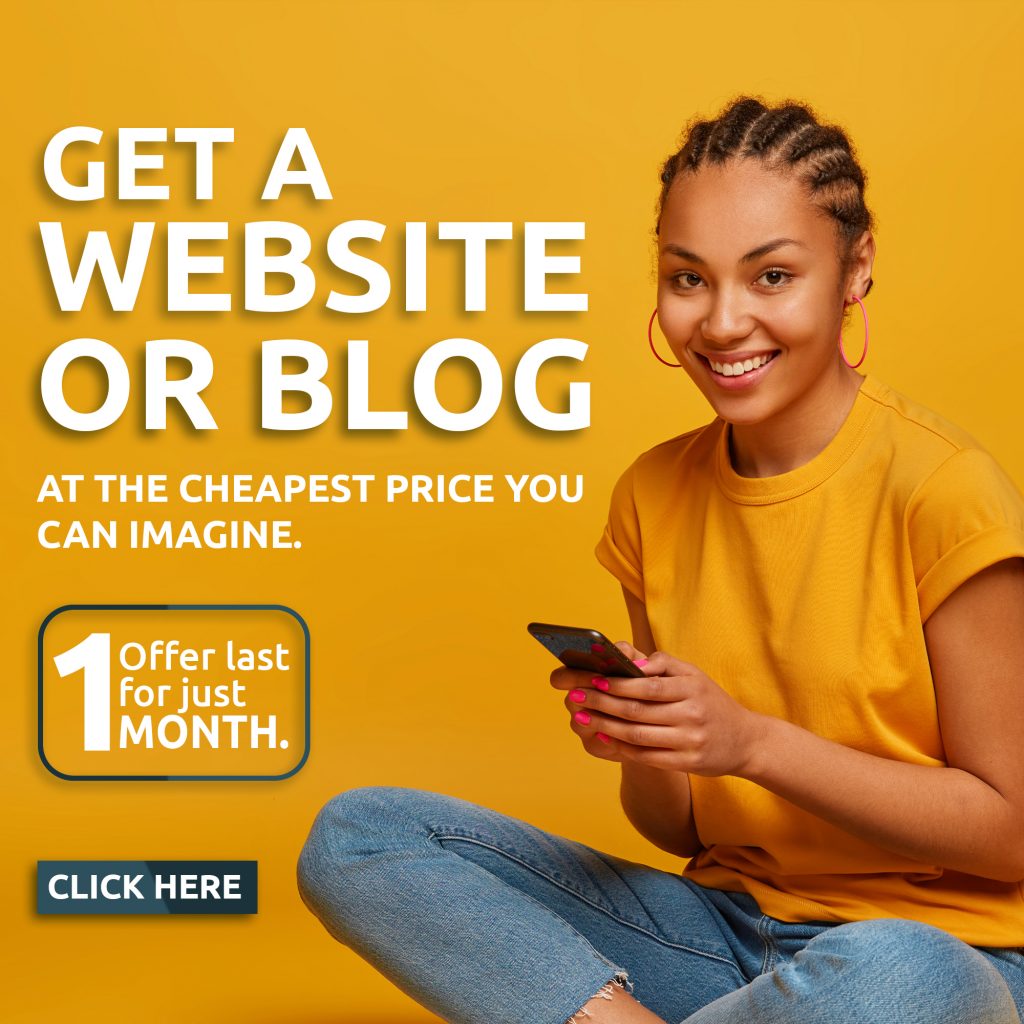 According to Hon Olayanju, the assembly has recorded uncommon achievements which have surpassed the records of past Assemblies in Oyo State.
He said, "the sincerity of purpose demonstrated by all the Oyo Assembly lawmakers from day one and their uncommon diligence and commitment to their legislative duties led to the achievements and feats being applauded today.
The Statement read " Today makes it 3years since we took oath of office as Oyo State House of Assembly lawmakers. Ours has been a wonderful, dynamic, cohesive and result-driven team and this why we have broken record as the Assembly with the highest number of bills and resolutions passed in the annals of history of our dear state. As we speak we have over 86 bills and 148 resolutions to our credit. That's surely not a mean feat. It is a collective effort and the glory is for everyone of us. Despite the belonging to different political parties we have been working harmoniously since our inauguration and the results are not only visible to the blinds, they are also audible to the deaf." Hon Olayanju said
Some of the bills passed in 2019 included Oyo State Investment Promotion Agency Bill,
Oyo State Anti-Corruption Agency Bill,
Oyo State Open Rearing & Grazing Regulation Bill,
Ministry of Finance Bill,
Ministry of Establishments & Training Bill,
Ministry of Agriculture & Rural Development Bill,
Ministry of Lands, Housing & Urban Development Bill,
Ministry of Energy Bill,
Ministry of Women Affairs & Social Inclusion Bill,
Ministry of Special Duties Bill,
Ministry of Investment, Trade, Industries & Cooperatives Bill,
Ministry of Public Works & Transport Bill,
Ministry of Environment & Natural Resources Bill and
Ministry of Information, Culture & Tourism Bill,
He also highlighted few of the bills passed by the Oyo State House of Assembly in 2020 to include Ministry of Information, Culture & Tourism Bill, Dogs (Amendment) Bill, Violence Against Persons (Prohibition) Bill, Child Sexual Offences Bill, Oyo State Agribusiness Development Agency Bill, Oyo State Appropriation Bill,
Oyo State Finance Bill, Ibarapa Polytechnic Eruwa Amendment Bill, College of Education Lanlate, Oyo State Amendment Bill and Oyo State Security Network Agency Bill
The Chairman House Committee on Information stated further that notable bills like Oyo State Open Defecation Prohibition Bill, Sexual & Gender-Based Violence Response Agency & Referral Center Bill, Oyo State Enterprises & Employment Trust Fund Bill, Oyo State House of Assembly Service Commission Bill, Oyo State House of Assembly Funds Management Bill, Elderly Persons Protection Bill, Infrastructure Maintenance & Control Agency Amendment Bill and Hotel Occupancy & Restaurant Consumption Tax Bill were passed in 2021 while few had equally been passed in 2022.
" We surely have a lot to showcase as members of the 9th Oyo State House of Assembly. And it is not out of place to mention that not less than 40 oversight functions were successfully carried out by the lawmakers in the last 3years. They include Oversight visits to some water projects in Oyo State, Oversight visits to all the 33 LGA's on the status of earth moving equipments in the councils, Adhoc Committee Assignment on the need to find lasting solutions to perennial problem of gang violence in some neighborhood around Ibadan South West 1 Constituency, Oversight visit to the abandoned Strabag Quarry, Adegbayi Ibadan, Joint Committee work on ongoing road projects in the State as well as Ibadan Circular road and Oversight visit to Ibadan Electricity Distribution Company (IBEDC) over reported cases of estimated billings. There were equally the screening of different nominees and members for government appointments and for different boards, agencies and parastatals " Hon Olayanju said
He stressed that the Oyo Assembly lawmakers have written their names in gold adding that the 148 motions and resolutions passed by the Assembly are too numerous to be mentioned in the statement