No doubt the position of the Secretary to the State Government is an enviable one that many people seek because it is a high-ranking appointment in the executive branch of government. The SSG is the 3rd person in the State and essentially runs the administration of the Government.
Well, looking at the pedigree of Professor Olanike Adeyemo, the person who is now occupying the position of Secretary to the Oyo State Government, one would affirm that His Excellency, Governor Seyi Makinde made the right choice.
The biodata of Adeyemo has shown that her consistent hard work and dedication to excellence have brought her here. She has burnt the midnight candle and paid the price of integrity and doggedness to get to the position of Secretary to the Oyo State Government through her dedication to duties and pursuit of excellence over the years. It is obvious that this appointment is not politically motivated neither was it zoned to Iseyin town or Oke-Ogun as some people may think.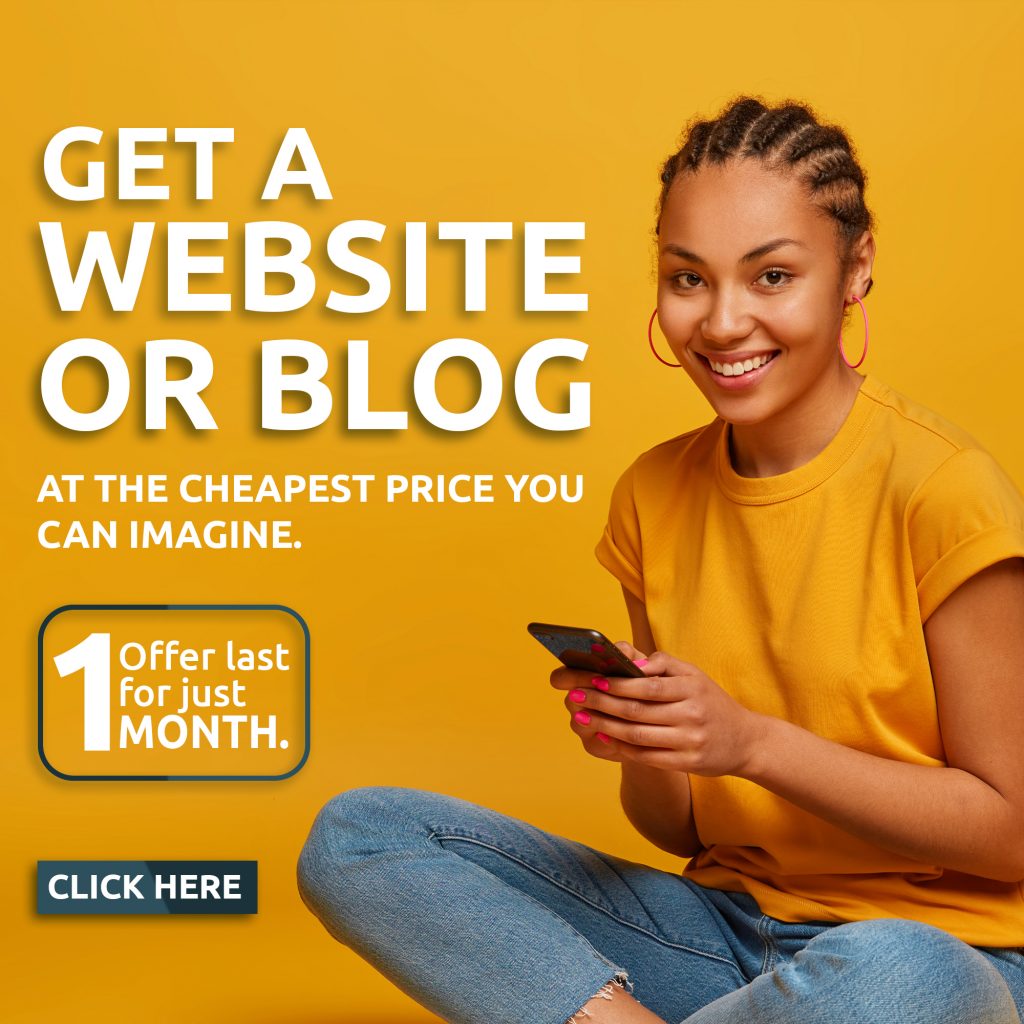 Adeyemo from her primary school days has shown brilliance and exemplary skills that saw her through her academic years and she has recorded a rare feat of being the only person in any Nigerian University that is a Fellow, of the Nigerian Academy of Science; Fellow, African Academy of Sciences; Fellow, the World Academy of Science; and Fellow of International Science Council.
It became obvious that right from her postgraduate training (MVPH and PhD) at the University of Ibadan, she excelled and received the following leadership and professional development pieces of training and fellowships:
National and international leadership training spanning over a period of two years by the Leadership for Environment and Development (LEAD) International, London, the world's largest non-profit organization dedicated to building leadership capacity for sustainable development; CGIAR Women's Leadership and Management Development Course.
Others are International Post-Graduate Course on Aquaculture: Production and Management, Rehovot, Israel. USDA/USAID Norman E. Borlaug International Agricultural Science and Technology Fellows Program for African Women in Science, University of Florida, USA; and African Nutrition Leadership Program (ANLP), organized by North-West University, Potchefstroom, South Africa.
The SSG in her professional academic career, moved in quick succession as and when due till she became from lecturer II in 1999 to a full professor in 2011 at the age of 41.
Adeyemo's display of brilliance and ability to recognize the potential in people and harness it made her serve on 25 boards and committees within the University of Ibadan to date. Most significantly, she served as sub-Dean (Postgraduate), 2009-2013; Chairman, UI Research & Development Fair (2016-2019); Head of Department (2016-2017); and Pioneer, Deputy Vice-Chancellor (Research, Innovation and Strategic Partnerships), 2017-2021.
Adeyemo has continued with these feats without neglecting her primary role as a lecturer and through her research work, she has 135 publications: including 2 patents, chapters in books, journal articles, conference proceedings, technical reports and monographs.
She has supervised 28 DVM, and 22 postgraduate students (MVPH and PhD), and she is currently supervising 12 postgraduate students.
Her impact spanned various fields as she believed in and demonstrated interdisciplinary research through collaborations among her colleagues locally and internationally.
She obtained funding and awards towards research and professional development from several organizations, including MASHAV, Israel (2005), START/PACOM, USA (2006), USDA/USAID, USA (2006), USDA/Foreign Agricultural Service, USA (2008), NUFFIC Fellowship Program Grant, Netherlands (2009), IFS, Sweden (2010-2012) and Schlumberger Foundation, USA (2013-2015).
The SSG's most recent grant was in 2020 to the tune of USD 625,045.00 from USAID for a project titled "Improving Biosecurity: A Science-based Approach to Manage Fish Disease Risks and Increase the Socio-economic Contribution of the Nigerian Catfish and Tilapia Industries".
The goal of the project is to improve aquatic animal biosecurity and health management in the Nigerian aquaculture sector, using a science-based approach with cutting-edge scientific and digital tools.
The don is the Principal Investigator in Nigeria on the project, which is being executed in partnership with WorldFish, Malaysia and Mississippi State University, Mississippi, USA.
She has continued to solve local and international issues relating to food security, food safety and best management practices in agriculture. Without any iota of doubt, she is a round peg in a round hole fit to be in her current position.
In 2011, she was appointed an epidemiological and toxicological expert on the Joint FAO/WHO Expert Committee on food additives, contaminants, natural toxins and residues of Veterinary drugs (2011-2015, 2016-2021).
Also, she was invited to join the Expert Committee on Science Advise in Africa; a project commissioned by the International Network for Government Science Advice (INGSA) and executed by the Nigerian Academy of Science (2019) due to her notable contributions in other projects she had led.
Adeyemo was also invited to join the Expert Group of the High-Level Panel on Building a Sustainable Ocean Economy (2019). The high-level panel was established with the aim of developing, catalyzing, and supporting solutions for ocean health and wealth in policy, governance, technology and finance.
The Panel consists of fourteen Heads of Government from Australia, Canada, Chile, Fiji, Ghana, Indonesia, Jamaica, Japan, Kenya, Namibia, Norway, Mexico, Palau, and Portugal, with support from the UN Secretary General's Special Envoy for the Ocean.
She is a member, of the World Academy of Sciences (TWAS) Independent Expert Committee (IEC) in Earth, Astronomy and Space Sciences (2020-2022) and Chair from 2023 and these positions have deepened her knowledge and built her capacity.
Adeyemo has been a COMSTECH Distinguished scholar (2021-date) and represents sub-Saharan Africa on the 6th Steering Committee of the World Food Security's High-Level Panel of Experts (HLPE) on Food Security and Nutrition (2021-2023).
The new SSG in 2022 was invited to serve on the Scientific Advisory Committee (SAC) of the United Nations Food Systems Coordination Hub. She is a Council member of the International Professional Recognition Committee (IPRC) for Research Management, South Africa. She was recently invited by the British Council to join the Steering Committee of the Going Global Partners' Group as an International representative.
On leadership, she has acquired experience both locally and internationally and has pioneered many projects and headed committees which are still thriving today due to the solid foundation she laid.
Her feats remained unparalleled and were not limited to academia but were seen in administrative positions in both Oyo and Osun states in different capacities. In the area of service to Oyo State, in recognition of her astute leadership and achievements, in June 2018, she was appointed to the foundation Governing Council of the First Technical University, Ibadan.
She was also appointed to lead the COVID-19 Decontamination and Containment Team of Oyo State. The team successfully provided leadership for decontamination protocols and guidelines for the containment of COVID-19 in Oyo State; The decontamination protocol can be downloaded at https://covid19.oyostate.gov.ng/, while the stepwise procedure fliers are downloadable as follows:
English (https://covid19.oyostate.gov.ng/English.pdf).
Yoruba (https://covid19.oyostate.gov.ng/Yoruba.pdf),"
Part of Adeyemo's strategy on COVID-19 was the production of an advisory booklet prepared to provide information, practical measures and guidance required for reducing the possibility of the spread of COVID-19 in the process of engaging in daily activities in Oyo State post-lockdown.
This was to guide the operation of and interaction in public access premises like banks, schools, offices, shopping malls, restaurants, markets, churches and mosques with heavy human traffic and crowding which requires careful management to ensure that a new wave of infection is not triggered. The guideline is downloadable from the following link:
https://covid19.oyostate.gov.ng/post_covid_guidelines_oyo_state.pdf
She has served as a consultant to the Osun State Government.
Adeyemo has been involved in many philanthropic works and network movements in advancing good courses for humanity.
One is right to adjudge that she earned this position of SSG, it was not handed to her. She has pledged to continue to serve the state to the best of her capacity and deploy all her wealth of experience over the years to raise the bar of excellence in the State already established by His Excellency, the Governor.