A man, name withheld, was on Saturday knocked down by a bus driver carrying three occupants from the popular Bond Chemicals intersection in Awe, Oyo.
According to witnesses, the victim was standing by his car that was stopped on the side of the road when the approaching bus pinned him to his car and dragged him a distance before dropping his victim into a drainage.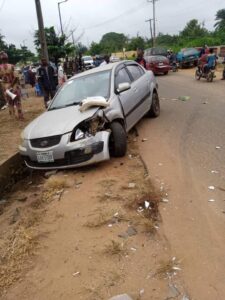 Abd' Rahman Afolabi, a correspondent for The Pendulum Media, reported that the man was standing by his car and was watching something when he was suddenly thrown off his feet.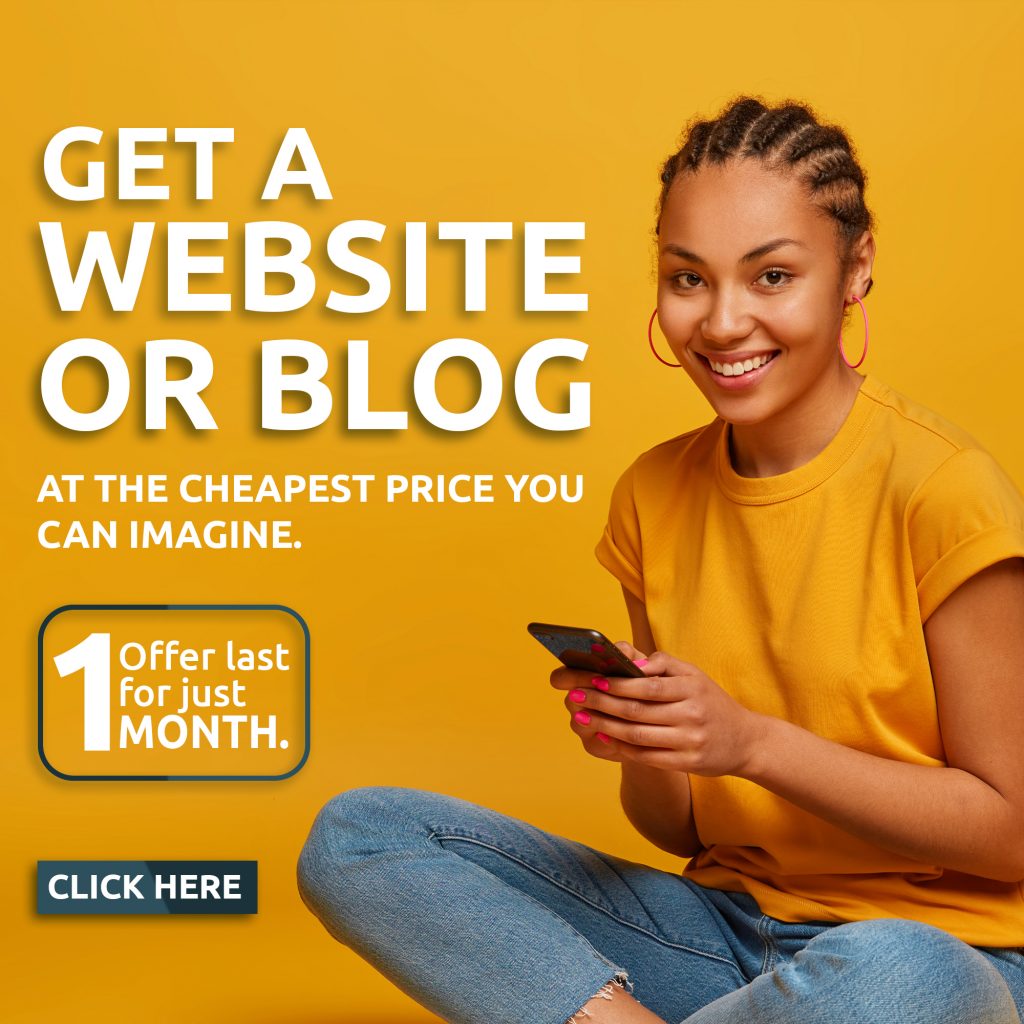 At the time of the unfortunate incident, the victim had arrived for a burial service that was scheduled to take place in a neighboring church in Awe.
Until the incident was diffused, angry mobs were said to have come dangerously close to destroying the bus.
It was also gathered that People around were devastated by the accident and prayed for the victim's survival as his legs were completely destroyed and he had lost a lot of blood in the tragedy.
According to Afolabi, the driver admitted to being preoccupied while trying to pick up a bean cake that had fallen off his palm while driving the vehicle at slow pace when the terrible incident occurred.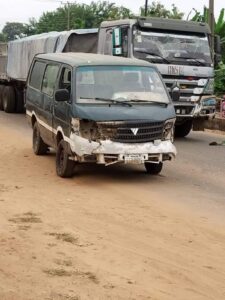 The victim was also said be have been immediately transported to General Hospital in Oyo.
Unfortunately, during this process, the body that the victim had gone to bury also arrived at the site while en route to the church for the funeral service.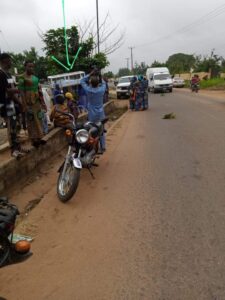 It was gathered that the victim's wife cried excessively because she couldn't comprehend what had just happened.
Share This To Educate Someone!