22 Year Old Girl, Others, Regain Hearing Ability During HearMax Initiative Care Mission In Ibadan (PHOTOS)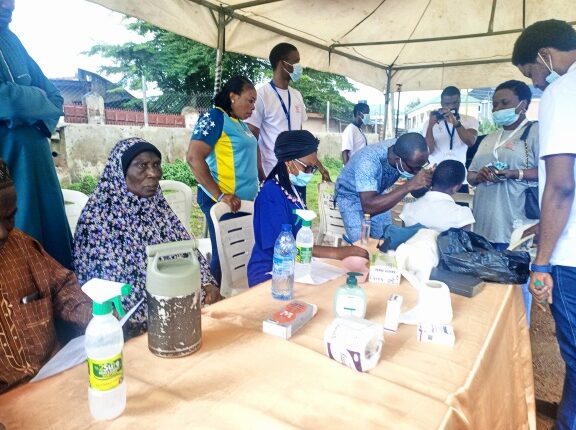 Hundreds of residents within Ibadan and some outside of Oyo state with different hearing impairment have benefitted from over two hundred million naira project put together by a non governmental organization, HearMax Initiative in Ibadan.
The one day free ear and hearing care mission held on Saturday, 23rd September, 2023 had hundreds of children, young and adults benefitted from ear screening, care and donation of hearing aids worth millions of naira.
Newsarena.ng reports that both pre registered beneficiaries and members of the host communities around IITA, Ibadan, venue of the programme, defied the early morning rain to enjoy the free services.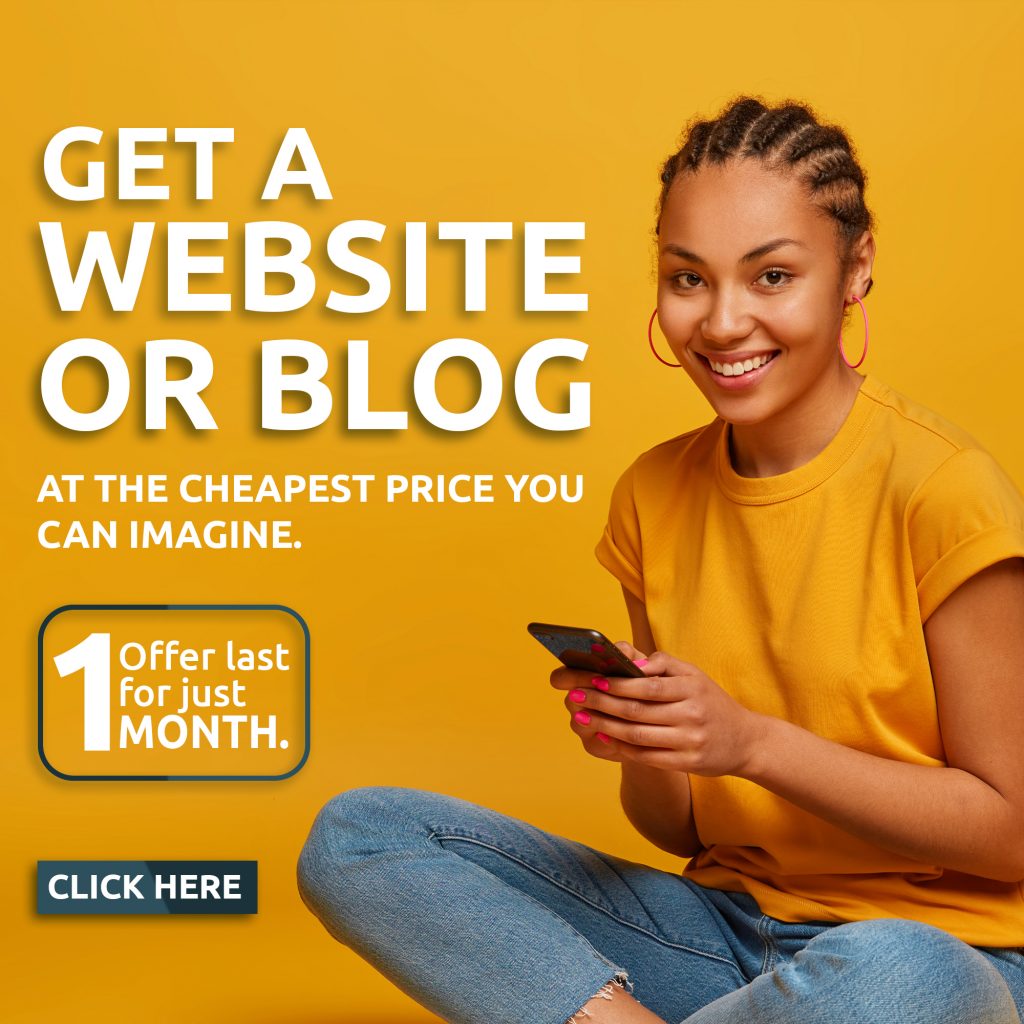 No doubt, the programme came as a restoration of lost hope for a 22 year old lady, Favor Chidiebube Orji who regained her hearing ability after all efforts by her family to get help, since she was age four proved abortive.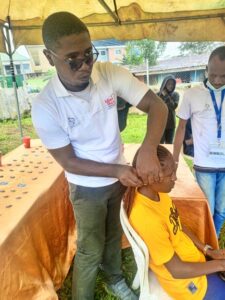 Mr Chimeze Orji, who is an Imo state indigene, a motor spare part trader and father to the beneficiary, Favour, could not hide his joy as he narrated how the family could not afford to purchase the hearing aid eventually given to his daughter by HearMax Initiative free of charge.
"Me, I've gone through a process for my daughter and we discovered that about four years of her age she can't hear, I have personally gone to so many hospitals, Rivers State University Hospital, we went to UBTH, it was UBTH that gave us direction to come to Lagos, Yaba, that was where they did the final test and confirmed that she needs ear aide, that, that is the only option for her.
"And the kind of amount they gave me, I'm talking about 10 years ago, one point something million and I didn't have the money, so we're left without ear aid for some time now. So we've been looking for how we can get hearing aide before I heard about this initiative, so we've to do everything possible to get to this place from Port Harcourt. It is a thing of joy that we're beneficiary of it" He concluded.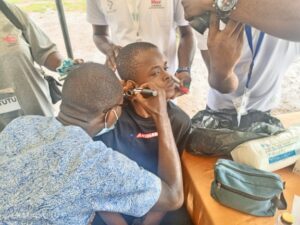 Mr Orji and other beneficiaries were grateful for the gesture and pray for God's continued grace for the organizers.
In an interview, executive director, HearMax Initiative, the first indigeneous charity organization in ear and hearing care in Nigeria, Dr Ibrahim Salako said the idea was borne out of the need to tackle rising incidence of hearing loss in Nigeria.
Dr Salako said with the recent statistics of about 8.5Million people in Nigeria suffering from hearing losses, it was imperative for the organization to provide support for people who have hearing challenges.
Dr Salako explained that: "75 percent of hearing loss cases can be preventable, which means that provision of basic primary care services can prevent hearing loses in about 75% of people, and for those who have already established hearing loss, we provide them with support with hearing aids.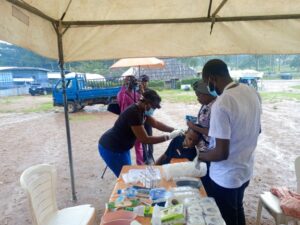 "Hearing aid is very expensive in this part of the world, if you want to buy yourself a quality hearing aid, You'll spend nothing less than 800k per person, which makes it less accessible to the average person. So through our sponsors, international partners and other donors, we have been able to provide support for more than one hundred people in the last two years across Nigeria and today we are supporting children in Ibadan with over two hundred hearing aids".
"We have people who have traveled down from the southeastern and south-south part of the country to benefit, but the focus is at ensuring that children in public primary schools, who have less access to ear and hearing care services are supported with hearing devices. In the last one year we've screened more than five thousand children in public primary schools in Ibadan, our goal is to screen twenty thousand pupils, provide them with basic ear and hearing care services to help them achieve academically"
"So today we're giving two hundred hearing aids to one hundred people, because each person will be wearing two, and conservative estimate of that, including the medical services that we are providing would be at about 200Milliion naira"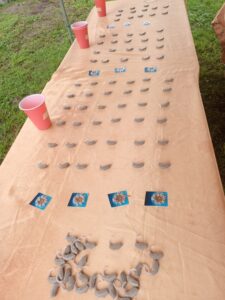 Mr Olatunji Ojuko, one of the supporters of the initiative appealed to the Federal government to reciprocate it's intension of providing free glasses to Nigerians in need, to the provision of hearing aids to Nigerians suffering from such impairment.