Resumption: Oyo Lawmaker, Waheed Akintayo Supports Makinde's SAfER Initiative, Begins Another Free Transport In Oluyole
As students in Oyo State resume for the 2023/2024 academic session tomorrow Monday 18th September, 2023, the lawmaker representing Oluyole State constituency, Hon. Waheed Akintayo has concluded arrangements to provide more free transportation for commuters within Olunde-Olomi-Academy-Eleta and Beere route respectively.
This arrangement which is being made in collaboration with the Omituntun pace setter transport services limited under the Chairmanship of Hon. Ibrahim Salami Oladeji (Dikko) was made known in a statement signed by the lawmaker.
According to the statement the Omituntun buses will convey residents especially students and workers living in the axis above from Monday 18th September, 2023.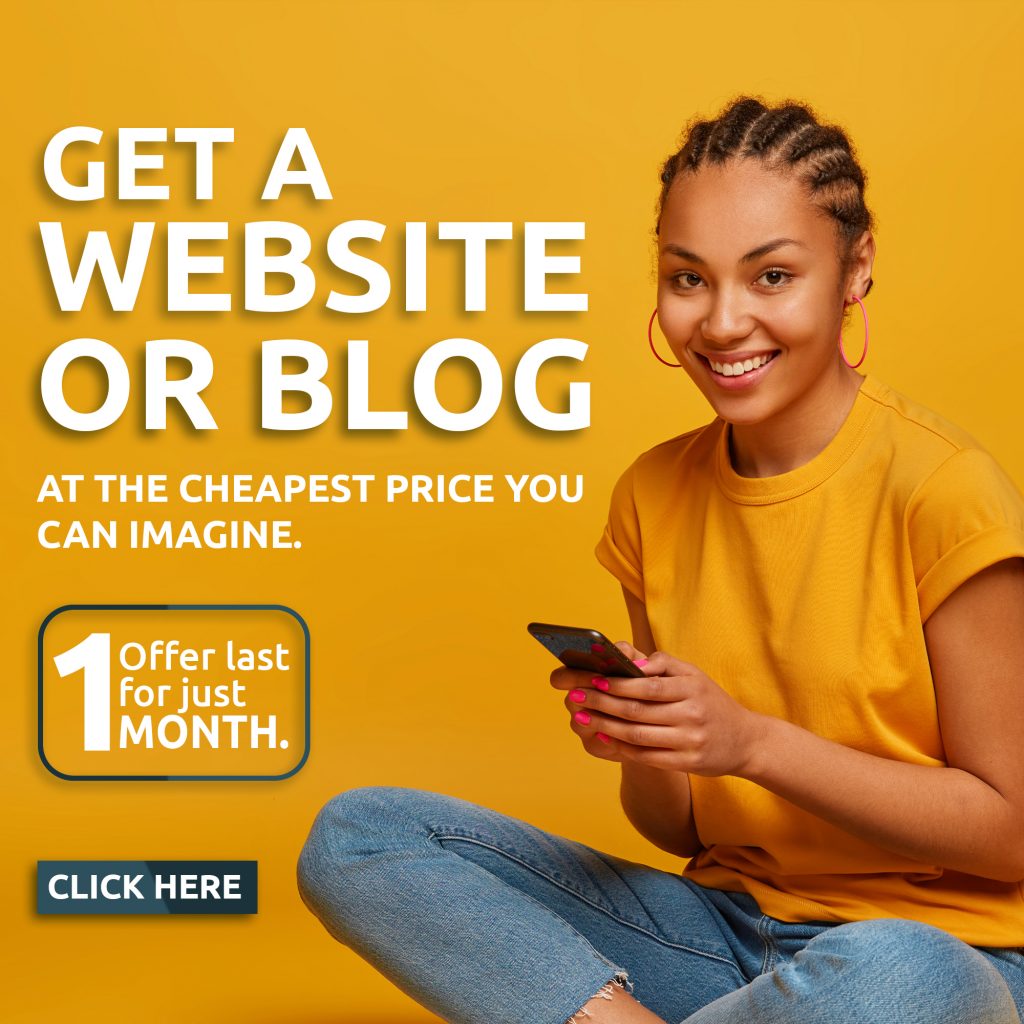 He added that the take off point for Omi Tuntun bus to pick the commuters is Olunde by 6.30am.
Hon. Waheed Akintayo said he took the decision so as to further contribute to the SAfER initiative programme of Engr. Seyi Makinde led administration to ease the movement of commuters who are hithereto facing difficult times as a result of fuel subsidy removed by the federal government since May 29, 2023.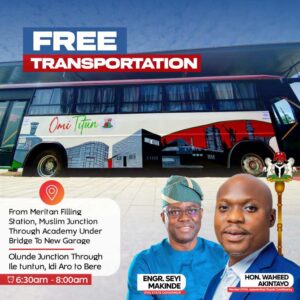 It would be recalled that Hon. Waheed Akintayo popularly called "Ilumoka Presenter" and presently the Chairman House Committee on Information, Media, Public Affairs and ICT had earlier sponsored similar initiative of free transport for commuters plying routes like Mosfala, Muslim, Academy, Boluwaji, Sanyo, Soka, Challenge Orita and New garage area respectively.
The initiative has however generated commendations from members of the public, appreciating Hon. Waheed Akintayo for his sensitivity to people's plights in this challenging period through his different programmes and projects.
This include free health insurance scheme for 500 residents recently launched in partnership with the Oyo State Health Insurance Agency (OYSHIA)