Ijebu Igbo-Ibadan Rd Project: Community Raises Concerns Over Pace Of Work, Insufficient Mobilization Funds (PHOTOS)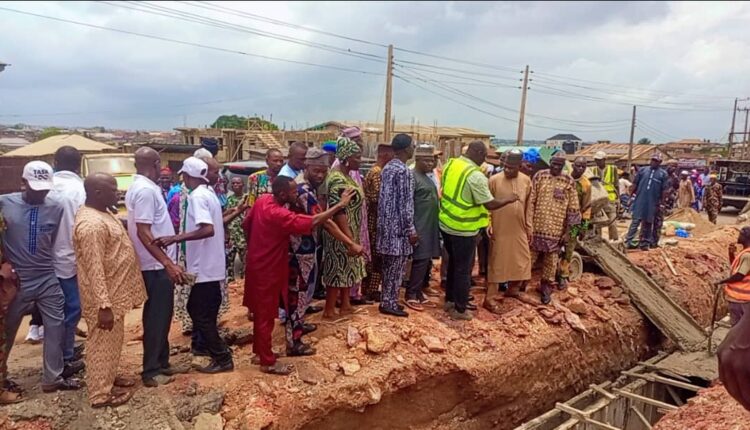 Olomi/Olojuoro/Olunde residents in Oyo State have expressed their frustration over the sluggish pace of the Ijebu Igbo-Ibadan Road project, citing inadequate mobilization funds as the primary cause. They appealed for swift action to expedite construction.
Yesterday, September 21, 2023, community members voiced their concerns to the federal House of Representatives adhoc committee overseeing the project's progress in Ibadan.
The road project, originally awarded in 2018 with a targeted completion date of 2020, has encountered significant delays due to funding issues. It wasn't until 2023 that the Federal Ministry of Works disbursed a 15% mobilization fee of #1.3 billion to the project's contractor, DC Engineering Ltd.*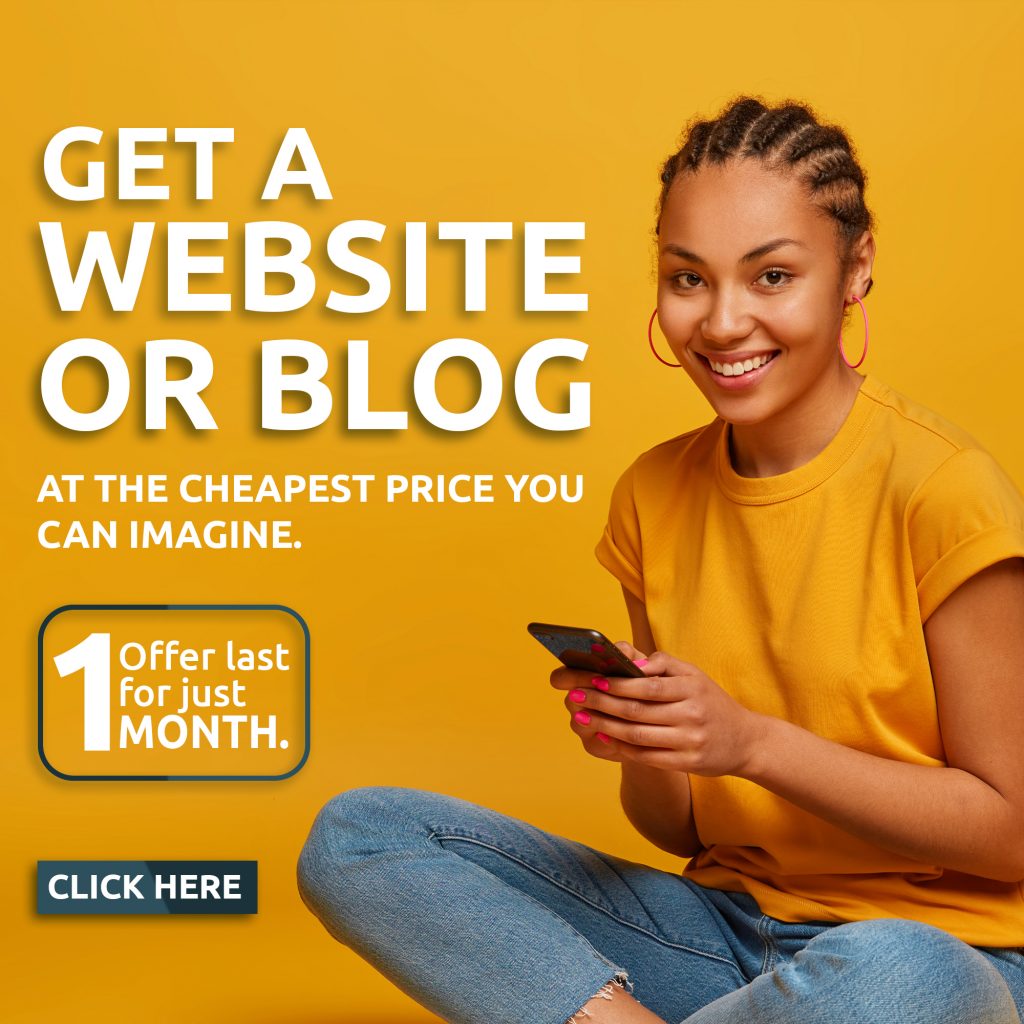 The community members also expressed apprehensions about alleged irregularities in the project's management.
As previously reported, House of Representatives member Hon. Tolulope Akande Sadipe, representing Oluyole Federal Constituency, faced accusations of collaborating with federal ministry of works officials to re-award the 41km road project to another contractor, Areatech Construction Ltd, for a substantial #54 billion, surpassing the original contract sum of #9.8 billion.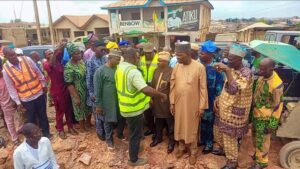 During an oversight visit by a Federal House of Representatives adhoc committee led by Hon. kwamoti Bitrus Laori, engineers on-site explained how the insufficient mobilization funds had severely hindered project progress. They emphasized that despite this financial setback, DC Engineering Ltd was diligently pushing forward with the construction.
Speaking on behalf of DC Engineering Ltd, a site Engineer, Engr. Isaac expressed astonishment at the turn of events. He highlighted the contrast between the initial ₦9.8 billion contract awarded to their company and the meager ₦1.3 billion mobilization fund, which has purportedly been diverted to another company for ₦54 billion.
Residents were left perplexed by Hon. Sadipe's actions and questioned potential monetary interests behind the decision.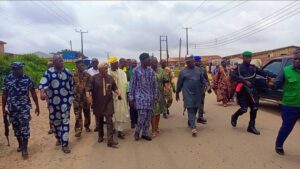 They accused Hon. Tolulope Akande Sadipe of prioritizing personal gain over the welfare of the community.
While acknowledging the contractor's dedication despite limited funds, residents called upon the government to take immediate action to expedite the road's completion, alleviating the hardships faced by the community.
The federal House of Representatives adhoc committee assured the community that they would present their findings to the house and take appropriate action in the public's interest.
This situation underscores the pressing need for transparent and efficient allocation of funds in infrastructure projects to ensure timely completion and benefit the local population.
Locations Visited During Oversight Function:
1) Iyana Shehu
2) Ile-Epo Lucas station
3) Ile-Epo Inukan
4) Olunde Junction
5) Fatusi bridge
6) Arogo
7) Aiyegun Market
8) Lanfa Bridge
Ministry of Works Officials Present:
– Engr Agbola
– Engr. Comfort
– Bayo Olusada
DC Engineering Ltd Crew Present:
– Mr Emmanuel (Head of Logistics)
– Engr Isaac (Site / Project Engineer)
– Survr. Christina Obey